When Should You Have Your Ag Equipment Appraised?
There are times in every farmers life when you will need to make difficult decisions about your farm operation.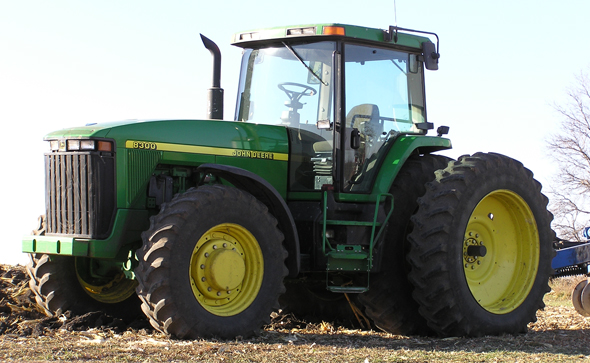 You might have to decide how to fairly pass the farm to the next generation, or you might have to dissolve a partnership or form a corporation. These decisions often require values to be placed on personal property in order to move forward. Historically people have had appraisers perform real estate valuations, but have just come up with ballpark values for the personal property. As farm operations, laws, and ways to limit your tax liability have changed so should the idea of just anybody giving a value of your equipment.
Machinery Scope is available to perform your Farm Equipment Appraisal needs. We are accredited members of the American Society of Agricultural Appraisers and perform our appraisals per the USPAP standards. When we perform the appraisal we base the equipment values off the condition of the equipment and the current market trends. When you run into a situation where you would need a farm equipment appraisal, allow us to help preserve what you have worked so hard for!
There are several reasons to have an appraisal performed.
1. Succession Planning
2. Estate Planning
3. Tax Planning
4. Business Reorganization (formation or dissolution)
a. Partnerships
b. Corporations
c. Equipment holding/leasing companies
5. Divorce Settlements
6. Debt Reorganization
7. Auditing of Books
As you are working with your lawyer, financial planner, CPA, banker, or tax planner on planning for both now and in the future, give us a call. We would love to be of service to both you and your advisor. Every appraisal is performed for a unique reason so we treat it that way. We will listen to you and your goals to provide the appraisal that fits your needs. For more information, visit our website or give us a call at 877-694-1138!