(From a Local Dealers Perspective)

Have a client who is transitioning the farm to an LLC, going through a divorce, or estate planning? For these situations and many others, your client may need an equipment appraisal completed as part of the process.
When faced with having to acquire an appraisal, most people's first instinct is to contact their local equipment dealer who they do most of their implement business with. Traditionally, a local dealer has been the go-to for equipment appraisals, and for a good reason. They know equipment and what it has been selling for on their lot. Plus, for a good customer, they are usually willing to appraise the equipment for free. So if they are a willing expert, and will do it pro bono, why would you ever recommend an independent third party appraisal to your client?
An independent third party appraisal from a certified ASAA appraiser provides several advantages over a standard dealer appraisal. They can give you values that are tailored to your specific situation, eliminate conflicts of interest, and give you the most complete picture of your equipment assets. Most interesting of all, dealerships often would prefer not to be involved in the appraisal process, and actually feel obligated to provide this service to their customers as they are unaware of an alternative.
I recently talked with a store manager of a local dealership about providing appraisals to customers, and asked why he has been recommending to his customers that they use a certified appraiser to get values on their equipment. He affirmed that performing an appraisal for a customer can include a fair amount of risk for the dealership, as it can put them in some uncomfortable positions with valued customers. The reason they have provided equipment values in the past and will continue to is because they value the relationship with that customer and want to keep them coming back for all of their equipment needs. But when it comes to the best experience for his customers he will recommend them to a professional appraiser.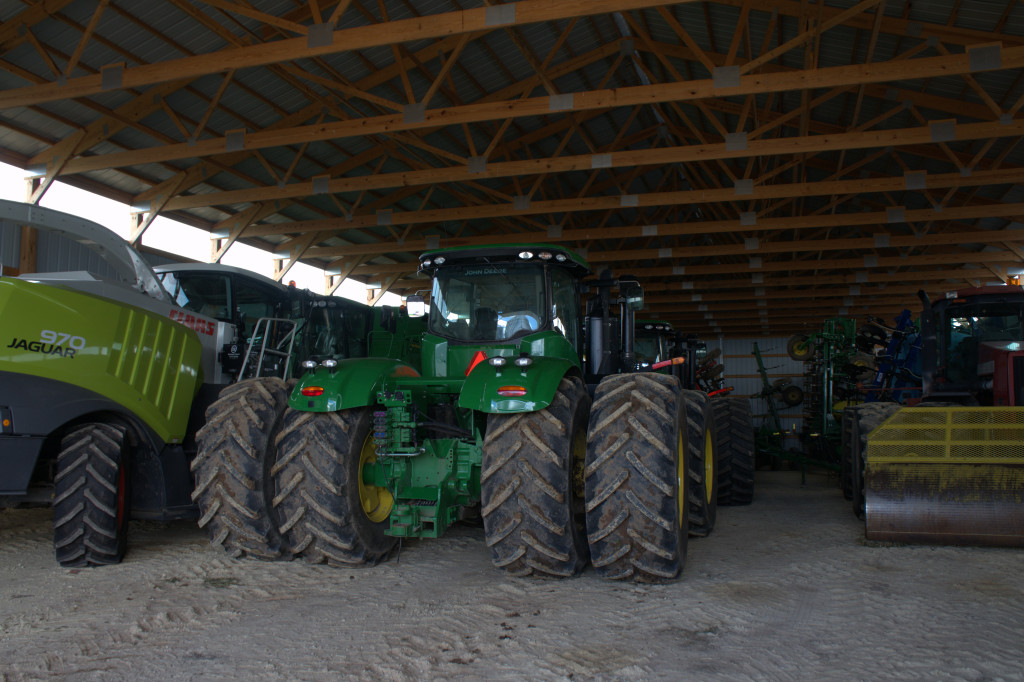 The first reason he gave, was that he has worked hard to build a relationship with his customers and does not want to devalue that relationship by getting in the middle of sticky situations like a divorce or a dissolving partnership, where one or both parties are disappointed with the values that they are given.
Second, a conflict of interest may occur when a farmer who recently purchased equipment comes in to have that same piece of equipment valued. A dealer may be tempted to give you a higher value on that equipment than it should have, to justify the original sale price and avoid an awkward experience for both the dealer and owner of the equipment. Having a third party take care of the appraisal with no connection to the machine, will get you the most accurate values with no conflict of interest to consider.
The third reason he recommends his customers to go elsewhere, is because a third party appraisal takes into account different markets for the same equipment. Depending on the reason for appraisal, the value can be tailored to the situation. For example, a tractor will fetch different selling prices in a retail situation than it will at a forced liquidation auction or at wholesale. Farm equipment appraisers have access to all the latest data on what equipment is selling for in all of the markets and can give you the most accurate values available at that time. Accurate values will save your clients money in the long run.
The last reason he gave, is that the reports from a certified appraiser are standardized, professional, organized, and universally recognized in most courts and with the IRS. Having an independent third party involved with no tie to the equipment saves both the dealer and the customer from the headaches of having to justify why they provided the numbers they did in front of a judge. Additionally, if it does have to go to court, they will stand behind those values.
By recommending a third party appraiser to his customers, the dealer eliminates the pitfalls of doing an appraisal themselves, while strengthening their relationship with the farmers. This gives the dealer the opportunity to provide the best customer experience possible, and you will gain the confidence that the appraisal was done right from the beginning!
If you are a dealer or a farmer and need an equipment appraisal, consider having a local independent appraiser perform it for you, if you are in Minnesota, Wisconsin, North Dakota, South Dakota or Iowa contact Machinery Scope (701)-793-4005 or click here to set up a time to talk with one of our appraisers.