Extended Warranty Plans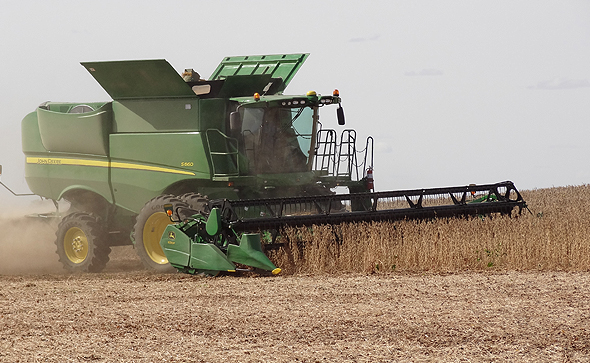 Protect your equipment investments with an extended service plan (also referred to "extended warranty") from Machinery Scope. Machinery Scope is the only independent company to offer extended service plans to protect your ag equipment investments from unexpected repair costs while enhancing its trade-in and resale value! Machinery Scope offers a variety of service plans on any qualifying equipment out to 10 years old or 5,000 hours. Our extended warranty plans cover nearly all makes and models of equipment. It does not matter if it is on the dealer lot, consignment lot, or in your machine shed! Machinery Scope provides you with an opportunity to extend a manufacturer's warranty at a lower cost than previously available. We also provide equipment service plans on equipment that could not previously be covered. This includes farmer owned equipment out of base warranty, equipment selling at auctions, through private parties, and more! This is all made possible because of our relationships with your local dealers, our network of Machinery Scope equipment inspectors, and an exclusive arrangement with AgGuard®. Equipment claims do not affect future rates. Our plans are transferrable to a new owner! Our plans can go anywhere! They will follow you to your local OEM dealer for any possible claims.
What equipment can be covered?
Equipment on dealer lots
Equipment already in your farming operation
Equipment selling on auction
Equipment listed on internet equipment sites
Eligible equipment:
Compact and utility tractors
Row crop tractors
4wd tractors
Combines
Sprayers
Skid steers
Forage harvesters
Windrowers
Cotton Pickers
Plan options
Customized service plans for both new and used equipment
"NEW" – Add a warranty plan at a "new rate." We can do this on qualifying equipment still within base warranty, regardless of whether it is in dealer inventory or not. Plans available include:
"USED" – Add a warranty plan on any qualifying equipment as "used" out to 10 years old or 5,000 hours. Plans available include:
Machinery Scope Service Solution
Machinery Scope has partnered with many local dealers to provide a coverage plan on equipment serviced through your local OEM service department. Coverage available on equipment up to 10 years old and 5000 hours. Coverage includes: