Let me start by saying thank you for taking an interest in Machinery Scope! We are proud to be part of the agriculture community and hope that we can earn your business by providing top notch services!
We are proud to offer top quality extended service plans (warranties). We can cover any and all makes or models made within the last ten years, including John Deere, Case IH, AgCo, and Versatile just to name a few.
In this post we are going to take a closer look at "Used" plans and see how they can help you protect your investment and your bottom line.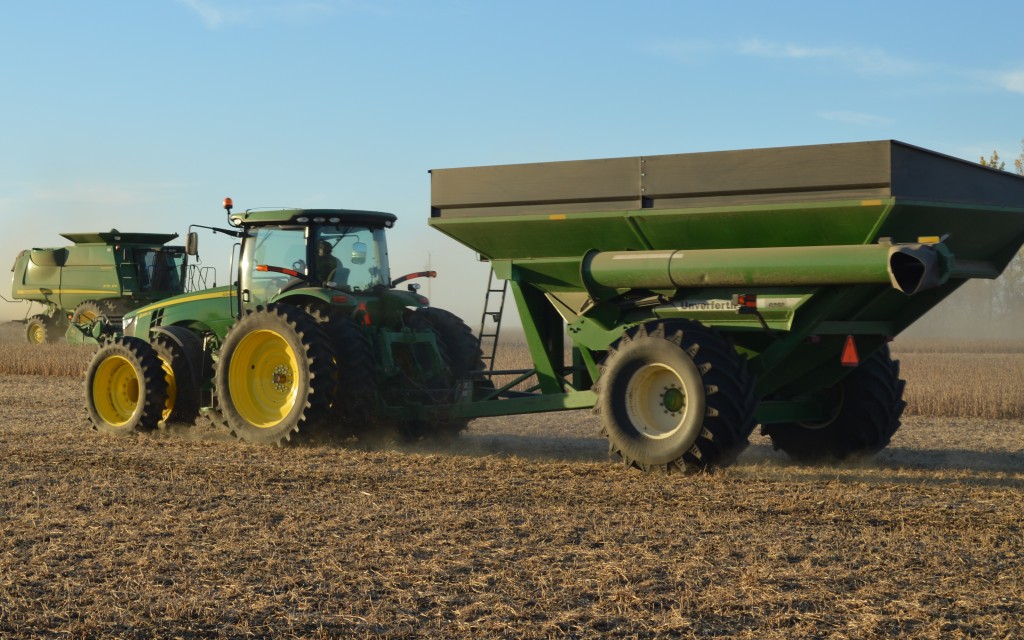 "Used"
"Used" plans pick up where the "New" left off. A Used plan can be applied to any piece of equipment that is no longer in that three year window we talked about in our last post, but still less then 7 years old. If you missed the three year window then you are in luck, as this plan is perfect for you. Let's take a look at why a used plan may or may not be the plan for you.
Cons
Options –
You have choices! With a "Used" warranty you can choose between Powertrain or Powertrain + Hydraulics. Unfortunately, Platform coverage is no longer an option. You determine the number of hours that you want the machine covered for, usually 250, 500, 750  or 1,000 hours, as well as the number of years 1, 2, and in some cases 3 additional years.  Lastly, you can also choose your deductible: $250 or $500.
Cost –
Buying a Used warranty often times does cost more then a New warranty, so if your equipment meets the qualifications needed to sign up for new we will always steer you in that direction. If you don't meet the standards for a New plan, know that we are working for you! We always look at the overall health of the equipment and ask you lots of questions to create the best plan for your needs.
Pros
Choices –
Don't be fooled. Just because there are not as many options as you have with a New warranty, doesn't make the options you have any less valuable. You still have a lot to choose from, so it can even be overwhelming to consider all of the possibilities. We are happy to walk through the process with you if you would like help!
Enroll older equipment –
A New plan is limited on when it can be enrolled in that program. With a Used warranty, you can enroll equipment up to 10 years-old and up to 5,000 hours, and you can do it at any point during those 10 years.
Eliminate the risk when buying used –
This is a great option if you buy used equipment from dealers, auctions, or even from your neighbor. By adding a service plan, you protect yourself from buying a "lemon." We take the risk out of buying used! If you are buying at a distance and can't make the trip, consider having one of our experienced service technicians  inspect the equipment for you so you can buy with peace of mind.
If you have any questions please feel free to give us a call at 262-617-8318 or visit Go to the "Service Plan" page on the website, and fill out the form with the information about the equipment you are interested in covering.
Be sure to check out the other posts in this series, the links are below.
Choose an extended service plan (warranty) that works for you!-
The Basics
"New"
"Machinery Scope Service Solution"