The Basics
If you're on the Machinery Scope website,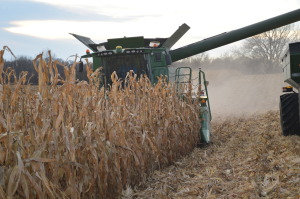 chances are you are a farmer or a dealer looking to protect your investments and your bottom line. Adding an extended Warranty can do exactly that, but choosing the right service plan can be tricky, especially when you see the plethora of options we make available to you.
In this series of posts we will take a quick look at all of our plans and discuss the advantages and disadvantages to each.
Before we dive into the distinctive attributes of each of the service plans we offer, lets start with the basics…the Who, What, When and Where of warranty coverage!
Who's equipment do we cover:
Agco
Case
Challenger
Deutz-Fahr
Fendt
Gehl
Gleaner
Hesston
Jacobsen
John Deere
Kubota
Landini
Macdon
Massey Ferguson
McCormick
Miller-St. Nacianz Inc.
Miller New Leader
New Holland
Valtra
Versatile
What equipment do we cover:
Compact and Utility Tractors
Row Crop Tractors
4WD Tractors
Combines
Self-Propelled Sprayers
Skid Steers
Forage Harvesters
Self-Propelled Windrowers
Self-Propelled Mower Conditioners
When do we cover equipment:
Machines up to ten years old
Machines up to 5,000 hours
Where do we cover equipment:
We can provide New and Used plans in any part of the United States and Canada.
Call to find out if we have a provider in your area (701) 793-4005
Regardless of where you purchased your equipment (dealer, auction, neighbor, etc…) Machinery Scope will cover most machines out to 10 years old and 5,000 hours. Depending on the age of your equipment it may qualify for three different levels of coverage: Powertrain, Powertrain + Hydraulics, or Platform Protection. (For a list of what parts are covered by each, see our blog post titled, Plan Comparison Chart.
Machinery Scope offers three categories of warranty protection: New, Used, and Machinery Scope Service Solution. Stay tuned for additional posts offering an in-depth look into the distinctive benefits of each!
For questions or general inquiries, call (701) 793-4005 or fill out our form on the website.
Be sure to check out the other posts in this series, the links are below.
Choose an extended service plan (warranty) that works for you!-